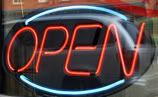 Click on the categories below
for a list of available courses.
Courses that have already been completed or have met registration end dates will not display. Courses that have met registration quotas will remain on display in order for you to be placed on a waiting list - first come first serve basis.

Can't find what you're looking for? Click Here to use our easy Course Search feature!
Email not Unique
You have entered an email address that is being used as the username for another profile on this site. In order to ensure that all of your information is maintained in one profile, you should contact NMJC Training & Outreach at 575-492-4710 and request that they consolidate the multiple profile(s).
You will not be able to create a profile at this time.